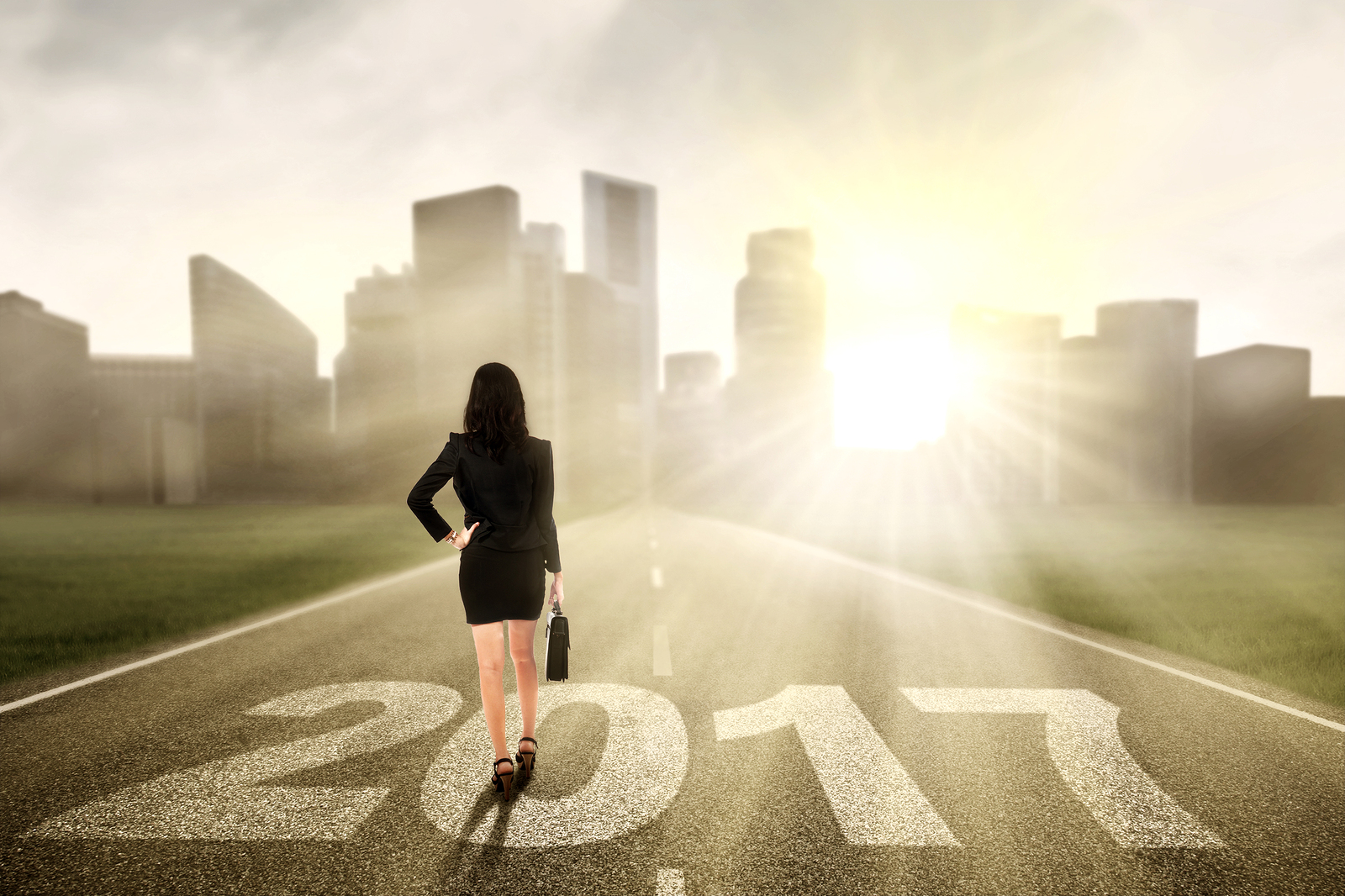 As the New Year commences, many job seekers make resolutions, and vow to more aggressively chase that dream career they know can be theirs.  If you don't have the right strategy in place, however, your job search may very well be on the road to nowhere, leading you to more frustration than results.  Instead of simply looking for something new, it makes sense to point your efforts towards finding the right job that will take advantage of your developing skills and advance your career.  Here are some secrets for landing a new job in 2017:
1)  Decide What Exactly You Want
Instead of aimlessly applying to job after job, first take the time to outline the right career goals.   Take into account your skills, personality, interests, and where you feel you need the most growth at this point in your career.  Then come up with a list of specific job titles and companies that reflect your goals.  A more focused job search is one of the secrets to landing a new job that will make you happy in 2017.
2)  Learn New Skills
The digital age is upon us, and there are always new skills cropping up that are in demand by employers.  Once you determine the job titles you want to pursue, research some of the skills you can develop or brush up on to increase the chances of landing your new job in 2017.  LinkedIn recently put out a list of the most in-demand skills for 2017, which include SEO marketing, mobile development and user interface design.  There are free online courses you can take to learn these and a variety of other new skills, available on websites such as Lynda.com and Alison.com.
3)  Properly Construct your Resume
To increase your chances of landing a new job in 2017, make sure your resume properly targets the positions you are applying for, and highlights your most important skills and accomplishments.  To avoid being overlooked as an ideal candidate by hiring managers, include a personal statement in the beginning of your resume that summarizes why your skills and experience make you the right fit for the position.  Follow it with a history of your relevant experience, keeping it as close to one page as possible, two pages maximum.   Of course, don't forget to include keywords relevant to the position that hiring managers are likely to search through an applicant tracking system.
4)  Network Strategically
One of the secrets for landing a new job in 2017 is getting the word out not only that you are looking for work, but what positions you are looking for and where.  Get in touch with any professional and personal contacts you have made over the years that could be of value to your job search, and arrange conversations with them, either in person or over the phone.  Ask them if they know anyone that could possibly help lead you to the job you are looking for, and for any other advice they may have to aid you in your efforts.
5)  Take Advantage of LinkedIn
Employers want to be able to easily find an up to date snapshot of their job candidates, and the best (and easiest) way to give them this is through LinkedIn.  To increase your chances of landing a new job in 2017, make sure your experience and skills are up to date on your profile, and do your best to make your profile express your professional goals.  To market yourself even better to employers on LinkedIn, reach out to your professional network for recommendations and endorsements.
Jessica Cody, a native of Fairfield County, Connecticut, has a background in online marketing and public relations. Currently, she works at VHMNetwork LLC in the role of Marketing Analyst. She is a graduate of the University of Connecticut, where she studied Journalism and Political Science. She is also an avid runner with a passion for the outdoors.