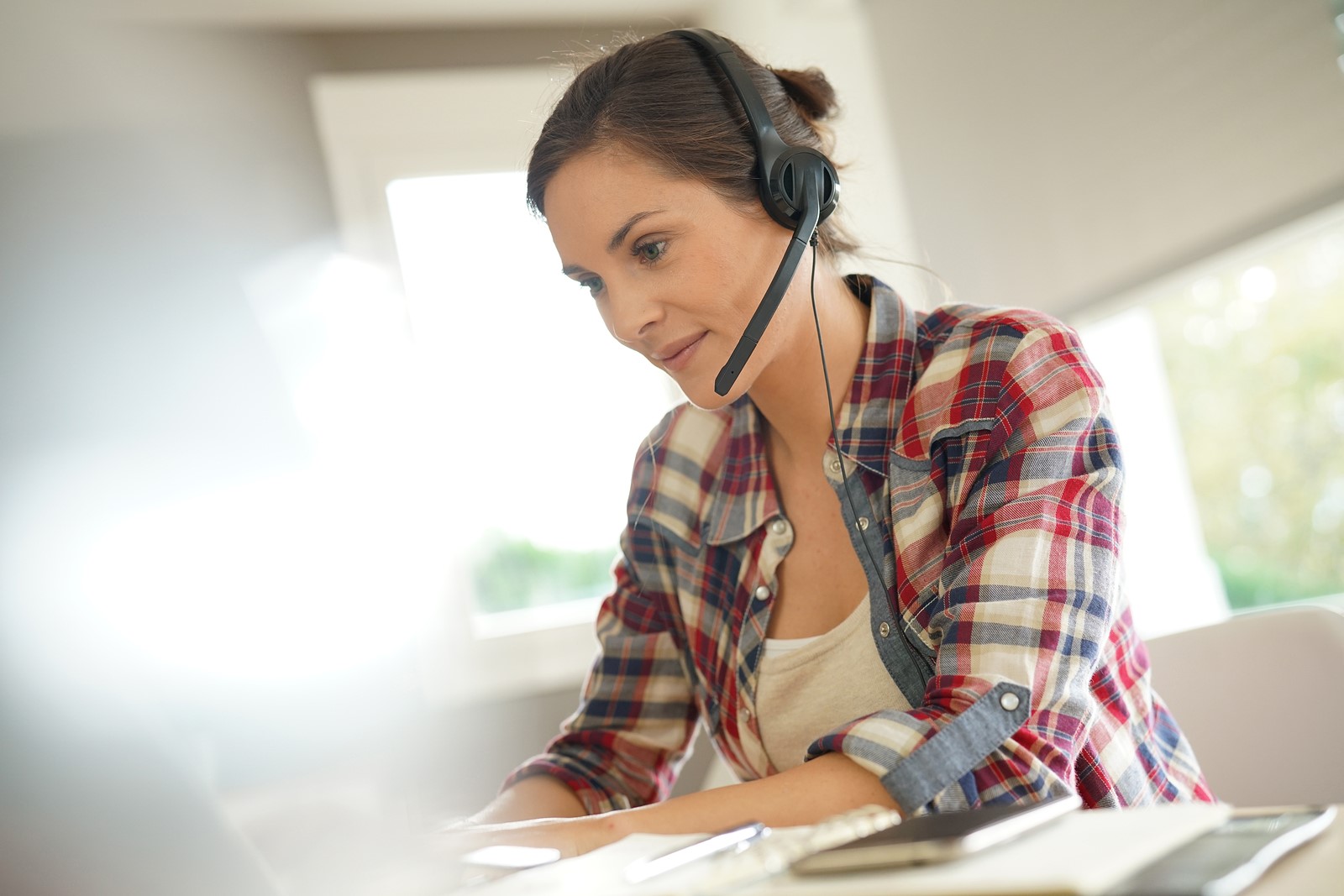 The economy is growing strong, and many companies need more customer support representatives to help their growing customer base.  And with telecommuting becoming so popular, it gives these employers a great way to hire more people without having to rent out more office space.  Plus, technology has created a world in which people expect answers to their problems at all hours.  So remote customer support jobs are a win-win for the employer, the employee and the customer.
If you are in the market for a job, and would prefer the flexibility and convenience of working from home, there are some excellent companies that are hiring for work at home customer service representative jobs.  Many of these jobs offer decent wages and impressive benefits, and some companies will provide the equipment you need.  All you need is a high school diploma, Internet connection and friendly phone demeanor.  Here are five popular companies hiring for remote customer support jobs in 2018:
1)  Amazon
This retail giant currently employs close to 500,000 people, and shows no signs of slowing down in their employee recruitment as their business continues to grow and expand.  Work at home customer service representatives that work for Amazon get paid between $10 and $12 an hour, with paid training and opportunity for bonuses and overtime.  If you work at least 20 hours a week for Amazon, you are also eligible for other benefits such as health insurance and tuition reimbursement.  These remote customer support jobs are available for those who live in the following states: Alabama, Arkansas, Georgia, Idaho, Kansas, Kentucky, Louisiana, Mississippi, Nebraska, New Mexico, North Carolina, Oklahoma, South Dakota, South Carolina, and Tennessee.
2)  Teletech
Teletech hires employees for work at home customer service representative jobs in the U.S. and U.K. to offer customer service, technical support and quality assurance services to various clients.  The pay is between $8 and $10 an hour, and most agents work between 20 and 30 hours a week.   The company offers benefits as well, including a 401k. Remote customers support agents at Teletech must provide their own PC, Internet connection, and suggested VoIP headset.
3)  Disney
If you have always dreamed of working for Disney, you can start with one of the Disney Store's remote customer support jobs, referred to by the company as "Cast Members".  The job mostly involves answering inbound calls and emails from customers that have purchased products online or from one of the Disney Store's brick and mortar locations.  Like most work at home customer service representative jobs, you must be available to work weekends, evenings and holidays.  Prior customer service experience is preferred, but not a requirement.  Most of these jobs are part-time, and as of right now they are only hiring for these work-at-home positions in the following seven states: Texas, Georgia, Nevada, Florida, North Carolina and South Carolina.
4)  Apple
Apple recently announced its plans to hire 20,000 jobs in the United States, thanks to an improving economy.  And many of these jobs include their remote customer support jobs which they refer to as "Apple At-Home Advisors".  These work at home customer service representative jobs are higher paying than many other companies, offering between $10 to $15 an hour, and Apple provides their remote employees with a computer and headset.  You will also enjoy paid training and a discount on Apple products.  They are looking to fill both part-time and full-time positions, and bilingual skills are a plus.
5)  Enterprise Holdings
Enterprise Rent-a-Car is currently hiring for work-at-home customer service reps, reservation sales reps and escalation support trainees.  These remote customer support jobs pay between $11 and $16 an hour, and include exceptional benefits such as health, dental and life insurance, retirement, paid time off and even adoption assistance.  Enterprise is primarily looking for full-time employees to work from home.  You must be flexible with scheduling, and provide your own computer and headset.
Click below for remote customer support jobs in:
Jessica Cody, a native of Fairfield County, Connecticut, has a background in online marketing and public relations. Currently, she works at VHMNetwork LLC in the role of Marketing Analyst. She is a graduate of the University of Connecticut, where she studied Journalism and Political Science. She is also an avid runner with a passion for the outdoors.
Summary: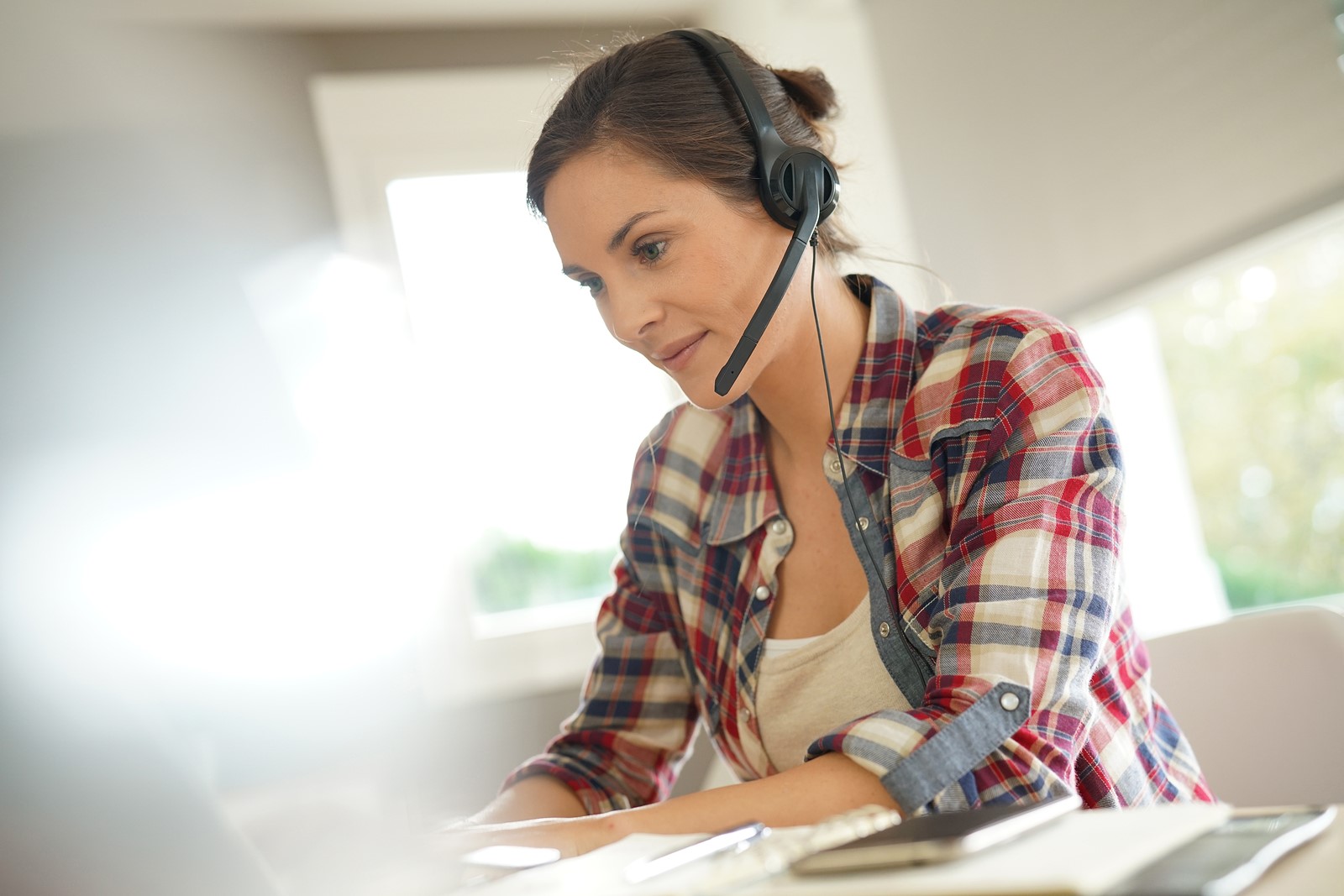 Article Name:
Remote Customer Support Jobs: 5 Popular Companies Hiring
Description:
Remote customer support jobs are a win-win for the employer, the employee and the customer. Here are five popular companies hiring for remote customer support jobs in 2018: 1) Amazon 2) Teletech 3) Disney…
Author:
Publisher Name:
Publisher Logo: