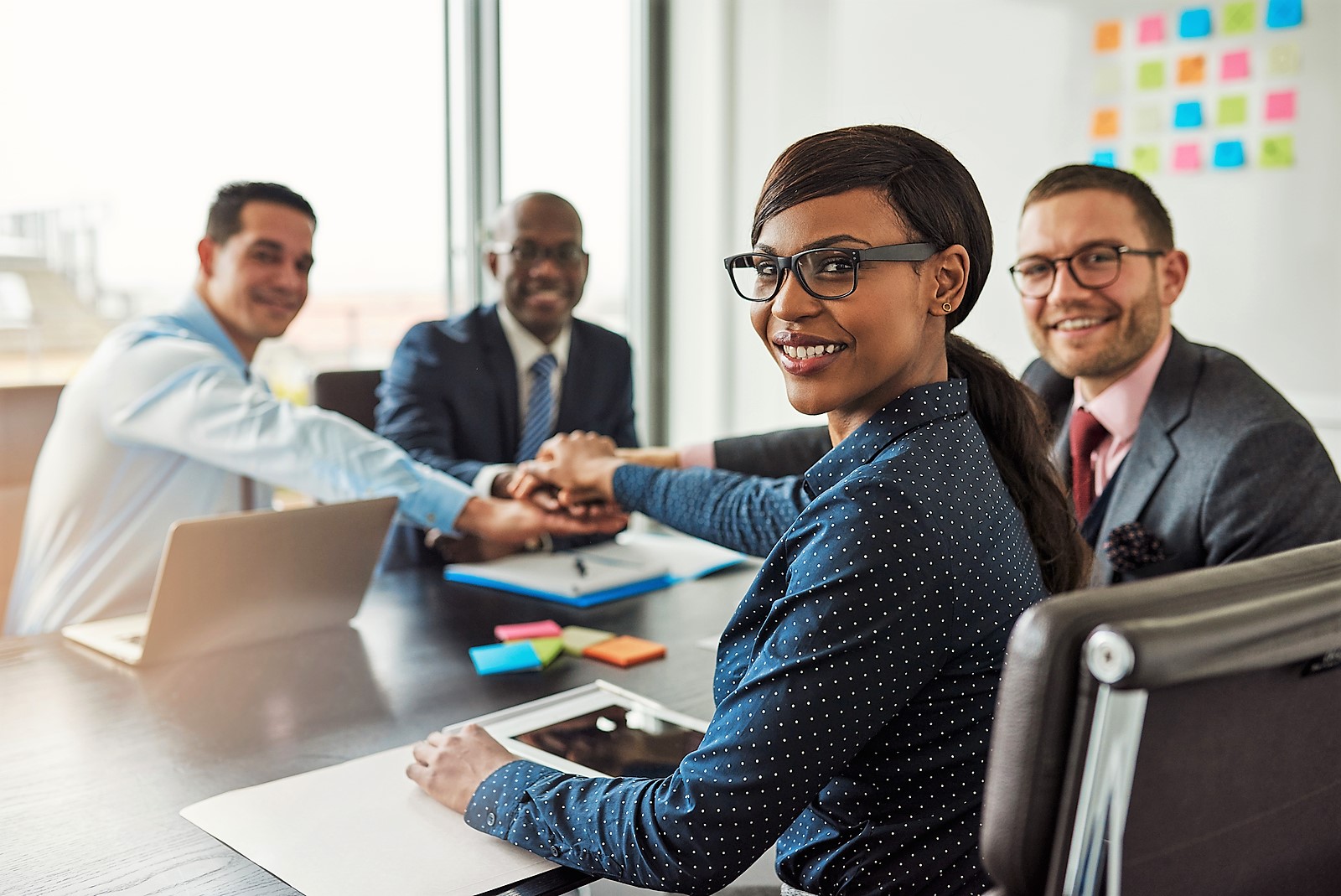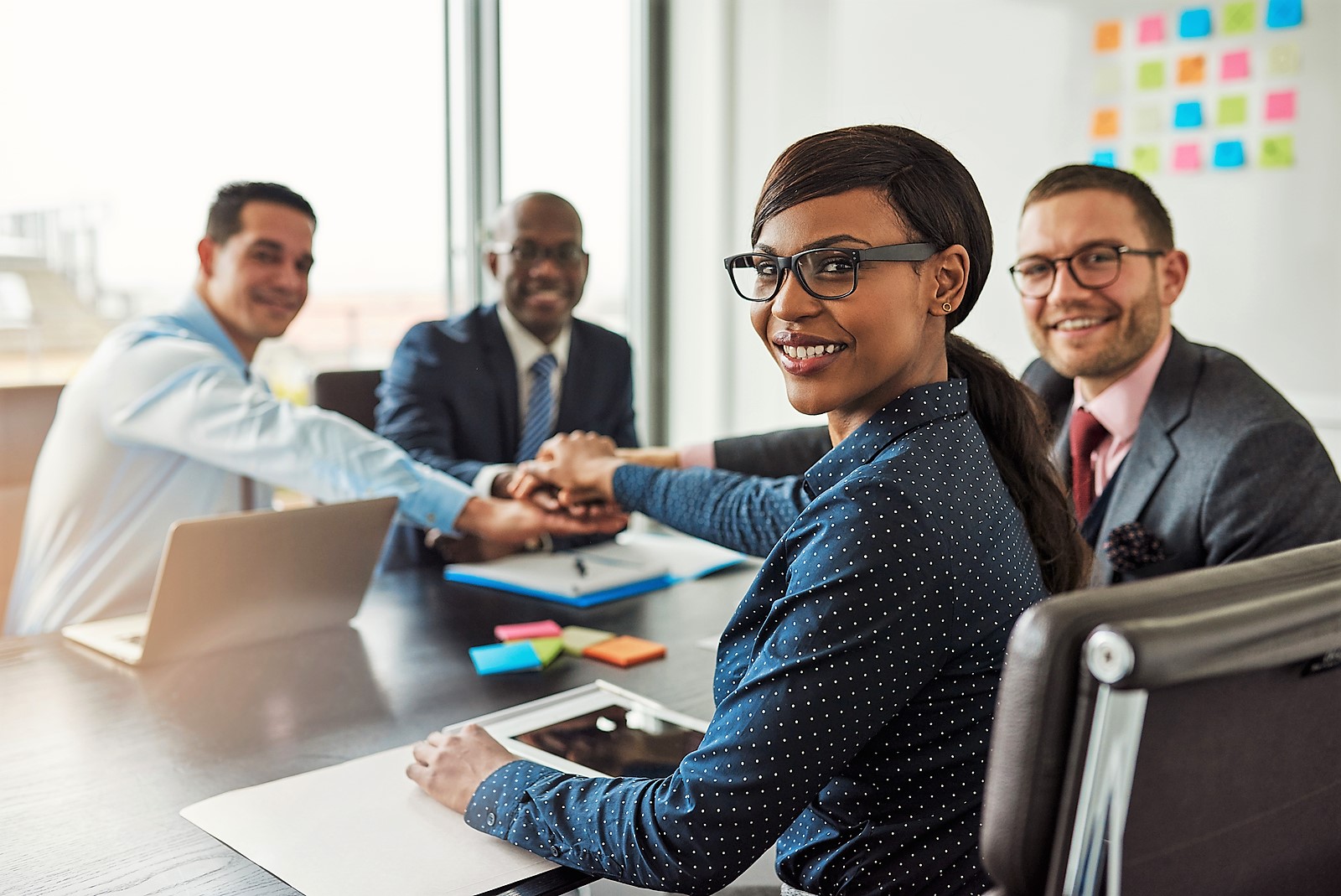 If employees aren't engaged in their jobs, your business is likely to suffer in several ways. Employee engagement refers to the level of encouragement, motivation and commitment employees have in their jobs day to day.  Improving employee engagement is directly correlated with your business's level of profits, customer satisfaction and employee turnover.  And it looks like there are a lot of companies lacking this.   An infographic from Dale Carnegie Training states that 71% of employees are not full engaged.  Their research also found that companies with engaged employees outperform companies without them by 202%.   There are many ways your company can improve employee engagement that will cost you little to nothing.  Here are some employee engagement strategies that are sure to give your business positive results:
1)  Promote an environment of trust
To improve employee engagement, you should put more trust in them, and encourage more trust on their part in management and the company overall.  Instead of keeping certain details of the company under wraps with management, share as much as you can with lower level employees.  This includes numbers that show company progress or where the company is struggling.  This will make employees feel a deeper connection and sense of value with the company.  Also, make sure management displays trustworthy behavior in their day to day activities.  Employees will notice this and are likely to build more trust with each other.
2)  Encourage communication and feedback
You are likely to increase employee engagement by listening to their opinions and views.  Management should make themselves approachable so employees can come to them immediately with any problems they are experiencing or ideas they have.  Management should also report feedback to employees on a regular basis, to give them a better sense of how they are doing in their jobs.
3)  Give employees tools to make their jobs easier
There may be some software or procedures at your company that make tasks too complicated and leave employees feeling frustrated and less productive.   Improve employee engagement by seeing what software can be updated and re-evaluating tasks to find out what can be simplified.
4)  Recognize and reward employees
A great way to increase employee engagement in your entire workforce is to celebrate staff members' achievements.  Showing employees that they are appreciated will make them more motivated and energized for future challenges they face.
5)  Give back to the community
Helping others is an easy way to feel more motivated and enthusiastic.   Having employees come together to do volunteer work gives your company a purpose beyond just generating profits, and that is an excellent way to improve employee engagement.
6)  Don't use a one size fits all approach
Training should be a more individualized effort.  Employees respond better to certain training methods than others.  Increase employee engagement by paying closer attention to the individual traits and personalities of your employees.   Not only will you find it easier to train them, but you can also use this insight to assign projects that will better fit their skills.   You may also consider making other adjustments to their work arrangements depending on their individual needs, such as work flexibility and other employees they will work best with.
Jessica Cody, a native of Fairfield County, Connecticut, has a background in online marketing and public relations. Currently, she works at VHMNetwork LLC in the role of Marketing Analyst. She is a graduate of the University of Connecticut, where she studied Journalism and Political Science. She is also an avid runner with a passion for the outdoors.